Welcome to Pawnshop Berlin!
For over 15 years, we have been providing a fast and straightforward way to pawn or sell valuables at our pawnshop in Berlin-Spandau. Not only can you pawn jewelry and precious metals, but also electronic devices such as iPhones, iPads, and MacBooks.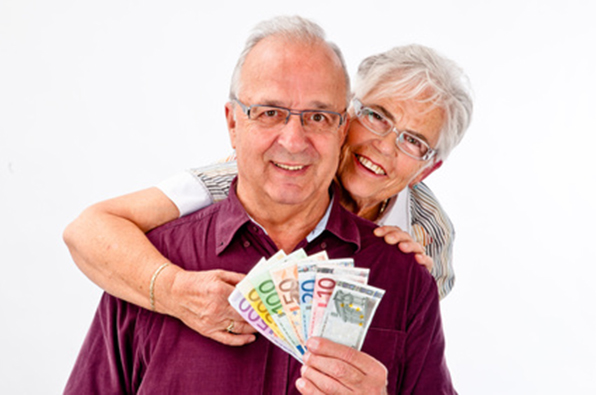 Our range of pawn services includes: Dental gold and scrap gold (even if damaged or broken) Jewelry in any condition Platinum Gold and silver coins Gold and silver bars Gold watches (even if not working) Silverware and silver-plated items Diamonds IPhones, iPads, MacBooks, and smartphones

And this is how it works: Bring your valuable items and a valid identification document to our store. We will evaluate the items and inform you immediately about the loan amount you can expect. If you accept our offer, we will enter into a contract with you in the form of a pawn ticket, which will include all the terms and conditions. You will receive your money instantly and have full control over it. A pawn loan has many advantages:
No income proof is required.
The pawn transaction is not documented anywhere except in our records.
There is no credit check or entry in the credit bureau.
Anyone over 18 years old can apply for a pawn loan.
You have a minimum of three months to redeem the pawn.
If you are unable to redeem the pawn, there are no additional costs incurred
How long can I borrow the loan for?
A pawnshop typically grants loans for an initial period of 4 months with the possibility of extension.
What if I am unable to repay the debt?
The pawnshop will auction off the pledged property no earlier than 5 months after the contract's expiration date.
What if my valuable ring gets lost or stolen at the pawnshop?
The pawnshop is obliged to insure any pledged property against the risk of loss or damage at its own expense.
Can my property be sold before I repay the loan?
The pawnshop has the right to sell the pledged property only if the loan is not repaid on time. They can do so no earlier than one month after the due date.
Prices, interest rates, and terms at the pawnshop.
---
credit interest
for every started month 1%
Fees
| Betrag | Gebühr |
| --- | --- |
| bis 15,00 | 1,00 € |
| 15,01 - 30,00 | 1,50 € |
| 30,01 - 50,00 | 2,00 € |
| 50,01 - 100,00 | 2,50 € |
| 100,01 - 150,00 | 3,50 € |
| 150,01 - 200,00 | 4,50 € |
| 200,01 - 250,00 | 5,50 € |
| 250,01 - 300,00 | 6,50 € |
| ab 300,00 | 3,50% |
---
Credit: €100
as collateral, for example, a ring, estimated value100,00€
| | |
| --- | --- |
| interest (1% on the issued amount) | 1,00 € |
| Fee (€2.50) | 2,50€ |
| every month in total | 3,50 € |
---
credit: €1,000
collateral, for example, a gold bracelet or watch, estimated value of €1,000.00
| | |
| --- | --- |
| percentage (1%) | 10,00 € |
| fee (3.50%) | 35,00 € |
| every month | 45,00 € |